What is Tohoku Food Marathon
The biggest "FUN RUN" ever in Tohoku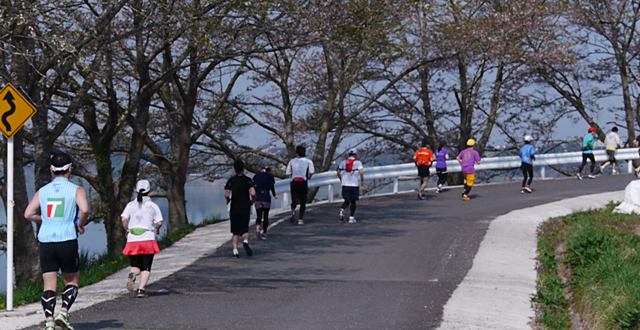 At Tome-city, Miyagi Prefecture --- this April, we will host the biggest "Fun Run" and the only full-marathon in Miyagi at the heart of the Tohoku region. Runners will enjoy a stretch of pastoral scenery and the beautiful lakeside of Naganuma.
With the kind cooperation of the French Marathon du Medoc, we are thrilled to host the Tohoku Food Marathon and Festival 2019 that will feature wonderful food and sake from all regions of Tohoku, a field trip to a local sake brewery, a walking tour to a local rice field, and a tour to see the restoration effort of the devastated area of Minami-Sanriku. It will be an event that runners, children, volunteers, tourists, and residents alike can enjoy.
The Tohoku Food Marathon is a complete event gathering participants not only from within Japan but also from around the world with the aim of helping revitalize tourism to Tohoku.
What is the Marathon du Medoc?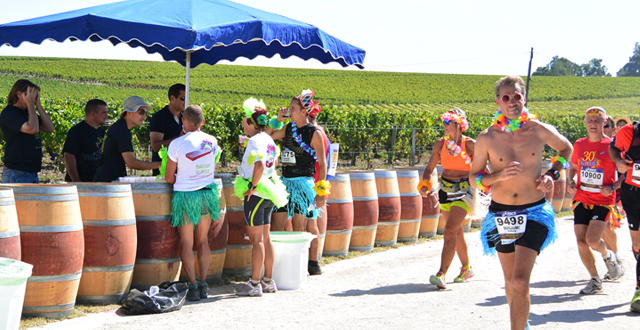 It is the marathon that takes place in Medoc, Bordeaux, a region famous for its red wines, right before the grape harvest each year in September. Approximately 8,000 costumed people run a 1-lap course through the scenic vineyard. The aid stations of course provide water, but they also serve the wine that the Chateau boasts of. Honey, steak, cheese, ham, and other nourishment is enjoyed by participants, spectators, and residents, a notable characteristic that distinguishes the marathon to runners around the world. In 2013, the competition drew 8,000 runners from 54 countries. Including spectators and other tourists, 30,000 people gather in the region of Medoc during the time.
Where is Tome-city?
Located two hours from Sendai, Tome-city has been a renowned granary of Tohoku and has been known for its beautiful pastoral scenery. The 15-mile lakeside trail of Naganuma greets visitors with distinct trees and flowers that bloom in each of the four seasons. Tome also retains a traditional feel from the historical castle town of the Edo period.
For more information, please visit:
http://en.wikipedia.org/wiki/Tome,_Miyagi